Guest Testimonials and Reviews
TripAdvisor Traveler Rating

Based on

190

traveler reviews
TripAdvisor Ranking #4 of 27 hotels in Wells
Most Recent Traveler Reviews
© 2016 TripAdvisor LLC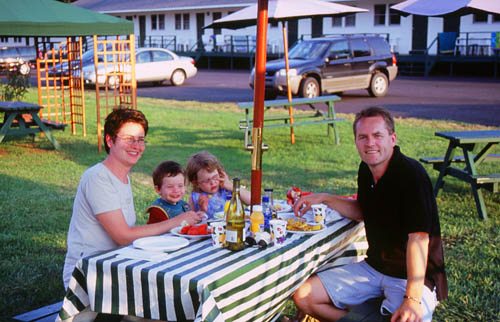 Other Reviews of the Wells-Ogunquit Resort:
"Outstanding first impression. Breakfast was excellent. It's obvious you put a lot of thought into the operation. The grounds are outstanding, the staff extremely helpful."
Stayed June 2015, traveled as a couple
"Great play area for the kids, loved the cookout area, super duper clean, great staff. VERY RELAXING!!!"
Stayed June 2015, traveled with family
"Resort had wonderful family friendly feel. Could tell owners went a step above all other motels in the area- reasonable, clean, comfy bed, nice linens."
Stayed July 2014, traveled with family
"You were awesome! Went above and beyond…you have set new standards for friendliness."
Stayed July 2014, traveled with family
"Over 20 years ago we visited New England for the first time, knowing nobody there and very little about the place.We pulled into the Wells-Ogunquit proposing to stay for a night to explore the area. We've now been back every year since, and that tells you everything about both New England in general and this motel in particular."
Stayed July 2011, traveled as a couple
"They go all out for you you. Nice rooms with outdoor pool. We were going to use our Roomsaver coupon, but were told they were offering a special rate that Saturday night and it saved us about $10.00. They had wine glasses, corkscrews and barbeque equipment for use, along with grills and picnic tables. Each room had a refrigerator and microwave, as well as in room coffee. They offered a continental breakfast of cereal, fruit, assorted breads and rolls and English muffins. I liked having real china coffee cups in the rooms instead of those dreaded paper things."
Stayed September 2011, traveled as a couple
"We stayed here in summer 2009 and 2010, is a perfect place, especially with young children. We changed our destination this year and we regret it because we have not found anything that came near this place!"
Stayed September 2010, traveled with family
Wells-Ogunquit Resort Motel and Cottages sounds like a big name for a Motel!  Here service is big and ensuring our guests' have a memorable stay is our specialty. To check availability and make a reservation, start here.