Please Review Our COVID-19 Update - Click Here
Our Wells Maine Resort Motel is Family Friendly and Unique with a Bed & Breakfast Flavor!
Enjoy Ogunquit, Wells, Kennebunkport and the Entire Maine Coast! Our family has hosted thousands of vacationers to Maine's beautiful Wells and Ogunquit area since 1984. We invite you to join us at our casual, family oriented Bed & Breakfast Motel. The Wells - Ogunquit Resort Motel is located ¾ of a mile from Ogunquit's Moody Beach, 2 miles from Wells Beach. We offer our guests an assortment of unique amenities in a family style, relaxed atmosphere.

See Our Newly Renovated 4 Bedroom Vacation Home - Click Here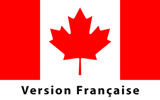 Call For Reservations • 1-800-556-4402 or 207-646-8115