A Brief History Of The Wells-Ogunquit Resort Motel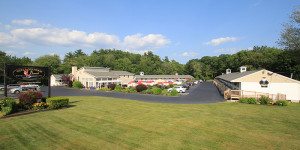 Since 1984 the Wells-Ogunquit Resort Motel & Cottages has hosted vacationers from May to mid- October.  Amazingly, the natural beauty that attracted the very first visitors to the Southern Maine beaches hundreds of years ago still greets our guests and families today. The founders, Joe & Jean, based their dream for the Wells-Ogunquit Resort Motel on creating the type of family friendly place that they wanted to find while vacationing with their 2 sons.
As a contractor, Joe dreamed of building something that would stay in the family and provide a family legacy for his sons and their children.  The dream became reality when together with his wife Jean, his Dad (Peter), and two sons Peter & George purchased land in Moody and started building in 1983.  The Motel construction started each Fall and continued until the tourists came; each year more rooms were added.  The dream continued and now has prospered for over 30 years!   Joe has since passed away, but the fruits of his labor lives on.  The Motel has now grown to a 48 room facility with 2, 3 & 4 Bedroom Vacation rentals.
You are invited to stay with us and enjoy clean, comfortable and affordable rooms complete with refrigerators, coffee makers with in room coffee and microwave ovens. Guests also have full use of our gas BBQ grills and a gas cooktop, outdoor heated saltwater pool and 2 play areas for the kids. We offer a free DVD library, soda, water, lawn games and the friendliest staff around!